PT. NUSA RAYA CIPTA, generally known as NRC, is one leading Indonesian contractor that was established on September 17th, 1975 as a continuation of PT. National Roadbuilders & Construction Co. which was founded by Ir. Benjamin Arman Suriajaya and Ir. Marseno Wirjosaputroo on Nopember 25th, 1968.
PT. Nusa Raya Cipta is one of the subsidiary companies of PT. Surya Semesta Internusa Tbk. ( SSIA ).
Ever since 1992 PT. Nusa Raya Cipta head office has been at Graha Cipta Building , Jl. D.I. Panjaitan No. 40, Jakarta Timur and has branches in Medan, Semarang, Surabaya, Denpasar, and Balikpapan.
On December 10th, 2009 the Company has reimproved and obtained the Certificate of Quality Management System ISO 9001:2008 from PT. Sucofindo International Certification Services (SICS) and Certification of Health and Safety Management System from the Department of Manpower and Transmigration of the Republic of Indonesia. Recently, the Company has obtained OHSAS 18001:2007 Certificate
1968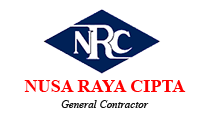 First established under the name of the construction company of National Roadbuilders & Construction, the company has been working on the large-scale initial projects of Trans Sumatera Road, covering about
1975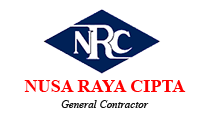 Re-established under the new name PT. Nusa Raya Cipta.
1994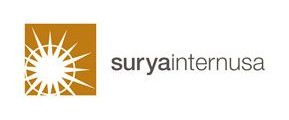 Acquired by Surya Semesta Internusa Group, a well known property conglomerate.
1996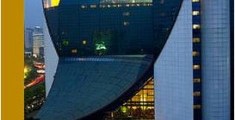 Completed the construction project of a 5-star hotel, Gran Melia in Jakarta.
1998
Obtained ISO 9002: 1994 certificate
1999

Completed the Musi Pulp Mill Townsite development project in Palembang, valued at USD 17.4 million, pushing the company forward through the national economic crisis.
2003

Obtained ISO 9001: 2000 Certificate (Quality Management Systems)
2009

Completed the construction of several high-end residential complexes (hotels, resorts, villas) in Bali: The Seminyak Haven, Banyan Tree Resort, and Alila Hotels & Resorts, continue and strengthen the reputation in
2010

Completed the reconstruction of the Tangerang-Merak Toll Road, marking a return to the infrastructure business, especially the toll road. Obtained a Certificate of Occupational Safety and Health Management System (SMK3)
2011
Completed the construction of the Royal Mediterranean Garden Residence Project in Jakarta, worth Rp 382 billion. Awarded as Pioneer of Commercial Building Development by Indonesian Contractor Association.
2012
Diversification into Business Infrastructure, designated Cikopo Palimanan Toll Road construction, joint operation with PT Karabha Griya Mandiri worth Rp 7.7 Trillions
2013

Listed on the Indonesia Stock Exchange under the name of NRCA issuer @ Rp 850 per share
2015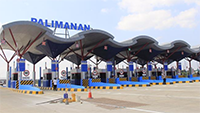 Completed Cikopo – Palimanan toll road construction work Get the best rewards for infrastructure work Cikopo – Palimanan toll road
2016

 Received Award from Forbes Indonesia For 50 Best Companies from the Best in 2016 Received Award from Business News Indonesia For Category Top Infrastructure in the construction of the building